funeral and memorial Services
All too often, families discount the value of a ceremony after the death of a loved one, and we certainly don't want you to make that mistake. Coming together after a loss is a very essential part of the grieving process and helps you move beyond your grief to acceptance and healing.
We invite you to explore the many unique ways to celebrate and honor a life. Whether you choose burial or cremation, having a service to honor life, and a permanent place to visit remains, is an essential part of the healing process. We'll educate you on the traditional and nontraditional inclusions in these ceremonies—and help you design an observance that's as unique as the life it's about.
Once you've explored the world of possibilities, map out the personalized services that speak to you. There's no option that's too grand or too unique. We want to make your wishes a reality.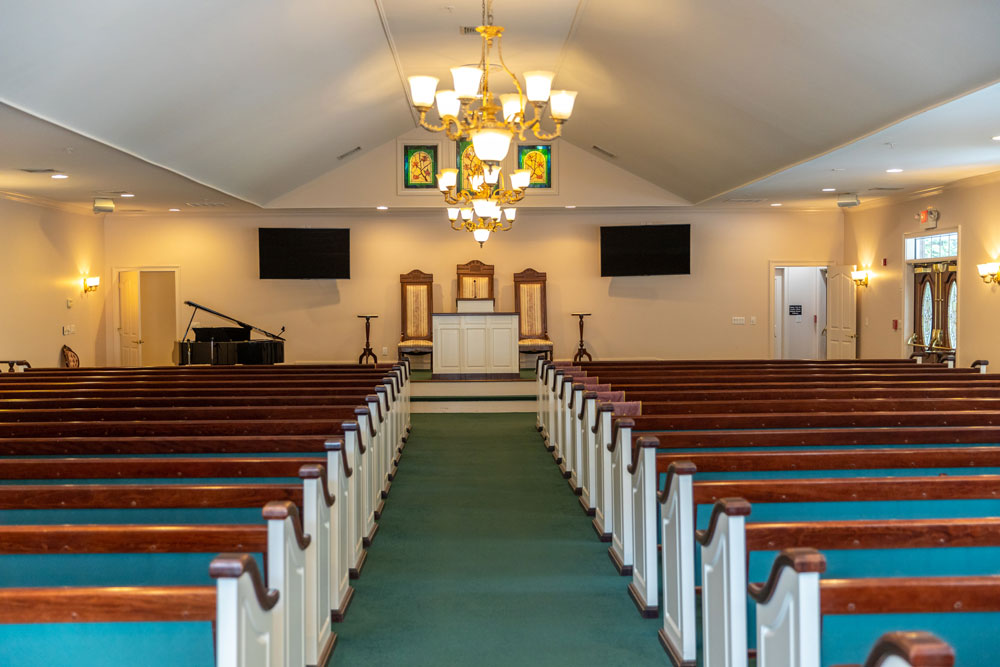 It's about bringing those you love together, at a time of loss. It's a natural thing to do, and over time, has become a socially-expected practice. More importantly, a funeral or memorial service, whether traditional, or contemporary, is the first step in healing.
You can have your service anywhere, and any way you want. Your choices include the place of celebration, day of the week, and time of day; the musical selection, what prayers will be said, or songs you'd like sung. We can arrange to have doves, butterflies, or balloons released at the close of the service. Keepsake gifts of wildflower seeds or a tree seedling can be given. We're here to help you create the most memorable and meaningful service to honor your loved one.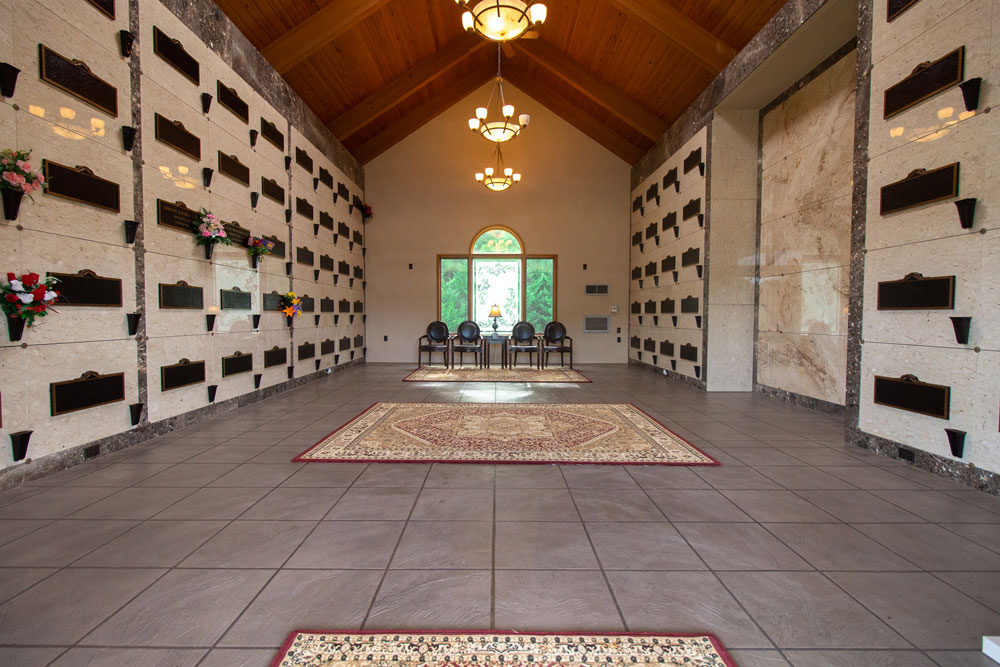 Your next consideration focuses on choosing between burial and cremation. Usually, people are clear on this point. In fact, your loved one may have told you, or someone else, exactly how they wish to be cared for. But it can be a difficult decision for some families, especially when the wishes of the deceased were never clearly stated. If that's the case, please know we're able to help you come to the perfect decision for your loved one, and for you.
Once you decide, the finer details come into focus. If you've chosen burial, then selection of the casket, vault, and desired cemetery follows. Naturally, we're here to help you. If cremation is your choice, then you'll need to make the next decision of whether the cremated remains will be placed in our mausoleum niche (pictured above), buried on the cemetery grounds, or kept in an urn as a keepsake.
Most frequent questions and answers